A very special welcome to all...
On June 24, 2000 one year ago, a very special luncheon was held at Quantico Marine Corps Base, Quantico Virginia. Its purpose was to honor those Navy Nurses and Corpsmen who served so gallantly during the Korean War.
June 24th was proclaimed in the Congressional Record as "Navy Nurses of the Korean War Day " the official day of recognition for all U.S. Navy Nurses & Corpsmen who served during this war. Likewise the book detailing their unsung service "Quiet Heroes Navy Nurses of the Korean War 1950-1953 Far East Command " authored by CDR Frances Omori, USN was also introduced at that time. To learn more about this event and the book "Quiet Heroes " please click here.
On June 9, 2001 a reunion luncheon was held once again at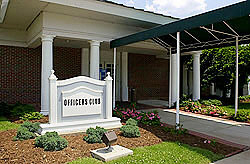 The Clubs of Quantico, Marine Corps Base, Quantico Virginia to honor these "Quiet Heroes". The format of this year's reunion pretty much followed that of last year's event.
Guests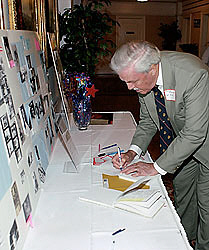 signed in, spent time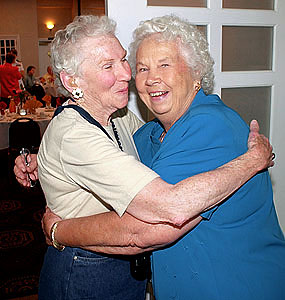 greeting old friends or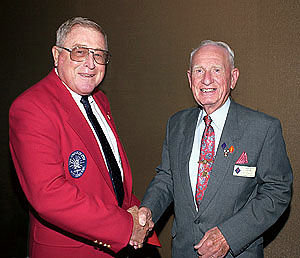 making new ones.
There were many interesting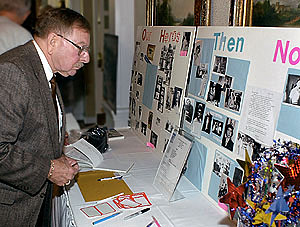 displays to look at while waiting to have
your copy of "Quiet Heroes "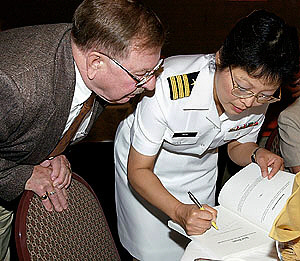 signed by the author or some of the actual nurses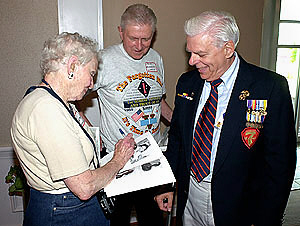 profiled in the book.
It was easy to share a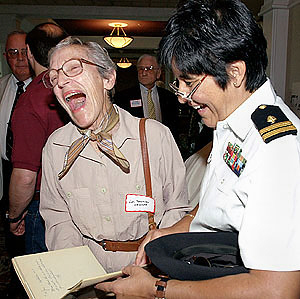 laugh or two as there were many familiar faces from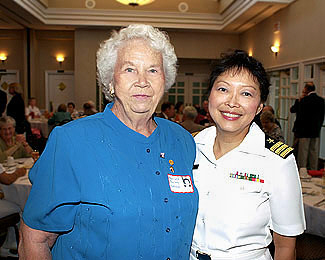 last year's luncheon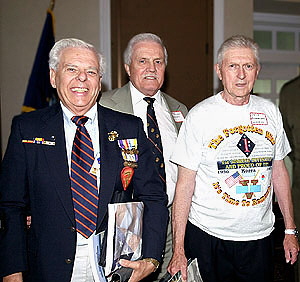 along with new ones such as these gentlemen from the Old Dominion Chapter of the 1st Marine Division Association.
One interesting story to emerge from this year's event was the appearance of Francis C. Hammond Jr. and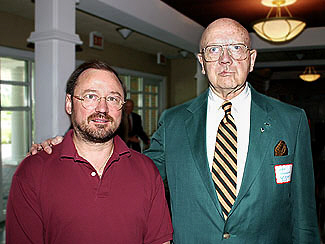 Sgt John Harrison USMC(Ret). During the Korean War, Francis's father, Francis Colton Hammond Sr., was a Marine Corpsman who saved the life of John Harrison (among others). For his gallant bravery during the war Francis Colton Hammond Sr. was awarded the Congressional Medal of Honor. His story is an extraordinary one and has been chronicled on the web by Tim Williams*. Please click here to view it.
It should also be noted that members of "The Chosin Few", survivors of the famous Chosin Reservoir Battle, were also present. They were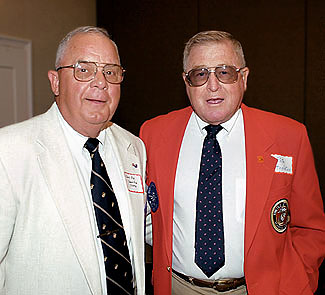 Gunnery Sergeant Garrison Gigg, USMC(Ret) and Lt. Col. C.P. "Pete" Stapleton, USMC(Ret).
Here are photo highlights of who attended the opening reception...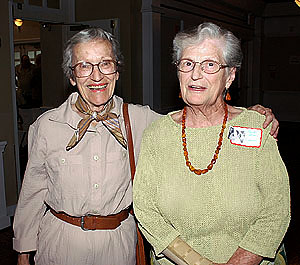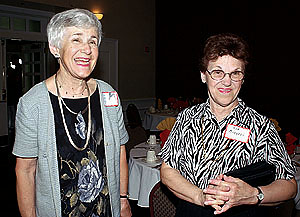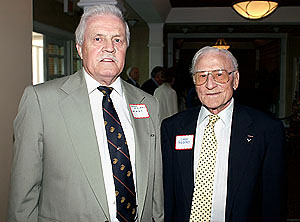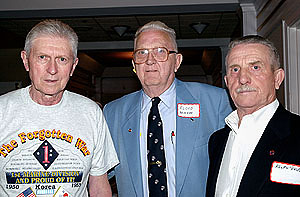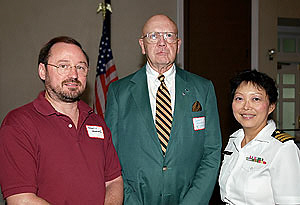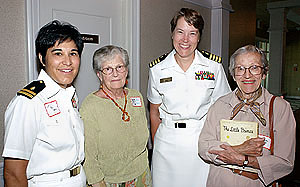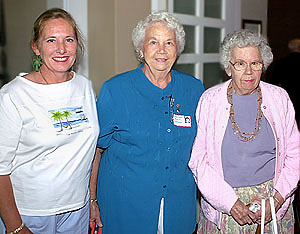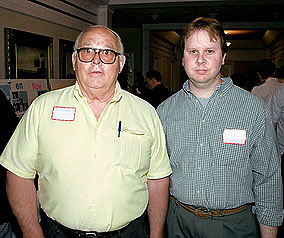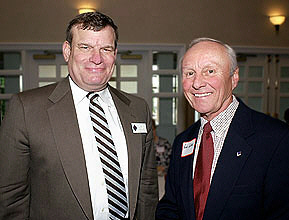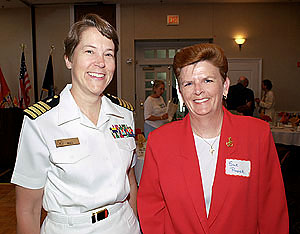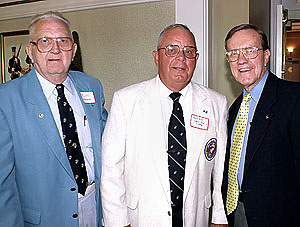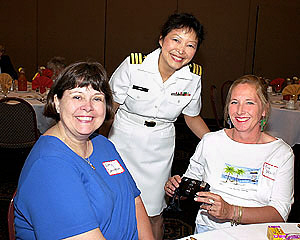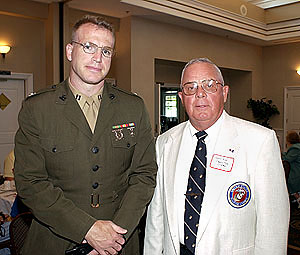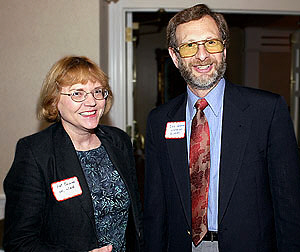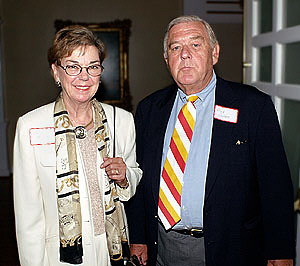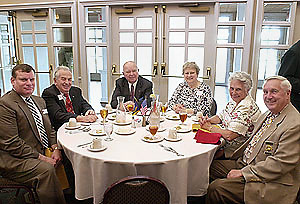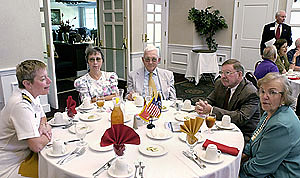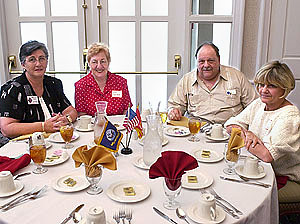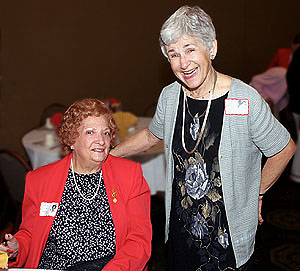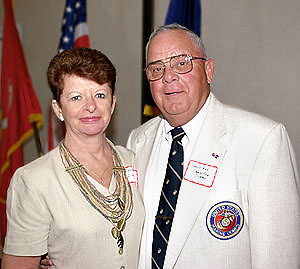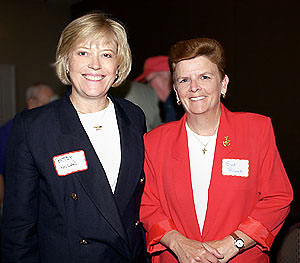 There is more to see so please click here to continue.....
---
©2001 Chip Feise Location Photography All Rights Reserved

Visitors that salute all Navy Nurses, Corpsmen, & Marines for their service & sacrifice to this country.
* Does not constitute an endorsement of CFLP, Digi-vents, or the book "Quiet Heroes".