Welcome all,
Navy Nurses, Corpsmen & Marines who served during the Korean War...
On June 21, 2003 the fourth and possibly final "Quiet Heroes " luncheon was held at The Clubs of Quantico, Marine Corps Base Quantico Virginia. This year's reunion as in past years was held to honor and remember the tremendous services and sacrifices performed by the Navy Nurses and Corpsmen during the Korean War. It also honored the many Marines who gave so much during that time.
It also served as a "thank you" to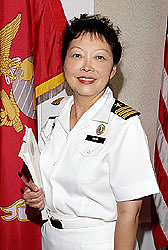 CDR Frances Omori, USN* for bringing their remarkable efforts and personal stories to public attention in her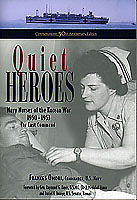 book "Quiet Heroes Navy Nurses of the Korean War 1950-1953 Far East Command ". Furthermore it celebrated the fact that June 24 was officially designated by Congress, in the year 2000, as "Navy Nurse of the Korean War Day ". You can learn more about this by visiting the inaugural "Quiet Heroes " luncheon by clicking here.
The 2003 reunion-luncheon was organized and staged by "Quiet Heroes" nurse Marilyn Ewing Affleck with help from Gunnery Sergeant Gig Garrison USMC (Ret.) and CDR Frances Omori, USN.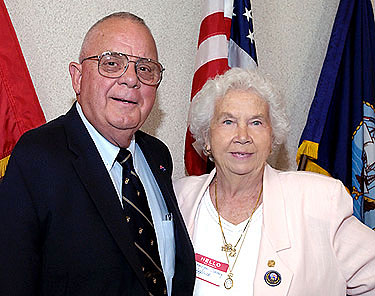 "Gunny" Gig Garrison USMC (Ret.) & Marilyn Ewing Affleck
Attendance was up this year with many people returning from the 2002 luncheon. Some guests like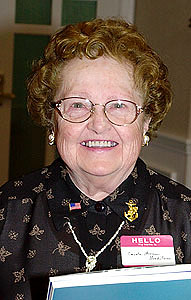 Carola Braun Gradilone (nurse) and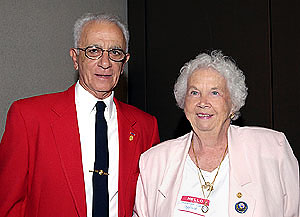 S. Sgt. James Libonati USMC (Ret) shown here with Marilyn Ewing Affleck (who cared for him at the Navel Hospital Yokosuka during the Korean War) returned from the original 2000 luncheon. As in past years, some members of the Old Dominion Chapter of the 1st Marine Division Association and The Chosin Few were in attendance.
It was great to see many new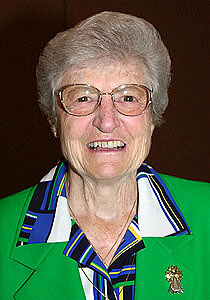 faces too. Here is a group photo of some of the "Quiet Heroes " Nurses, Corpsmen and Marines who attended today...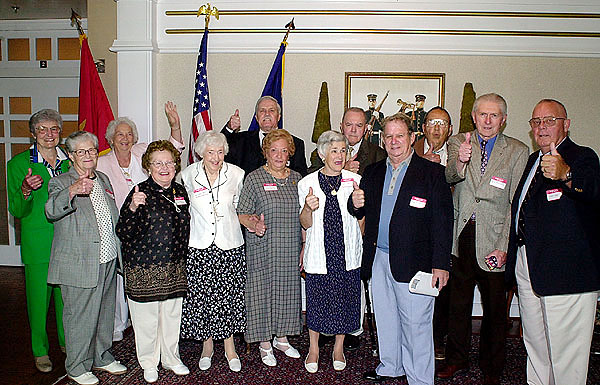 The luncheon ran from 1130-1430hrs and began with an informal reception.
One could sign the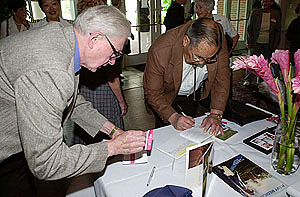 guest book,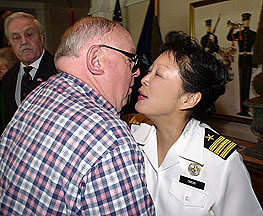 greet returning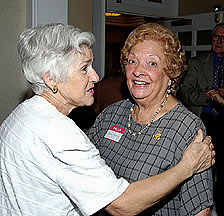 friends, or meet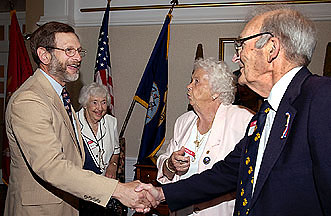 new ones.
You could have your "Quiet Heroes " book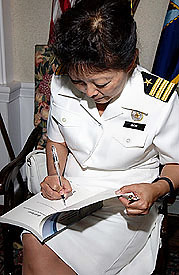 signed by the author and or nurses/corpsmen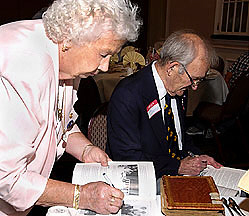 who were profiled in it.
Posing for the zany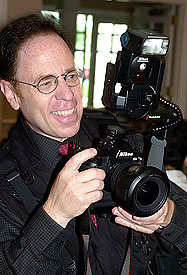 "Nurse Paparazzi" was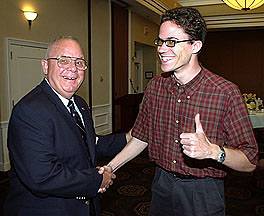 fun !
Sharing a couple of laughs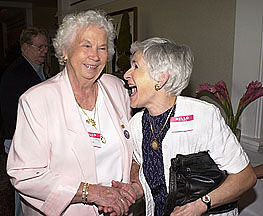 with fellow nurses was easy as was showing your relatives your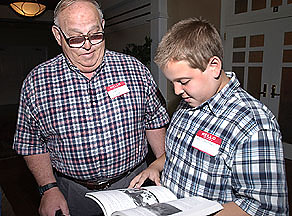 place in the "Quiet Heroes " book.
Of course there were plenty of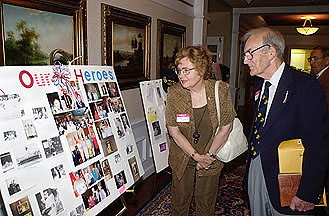 interesting and informative displays about the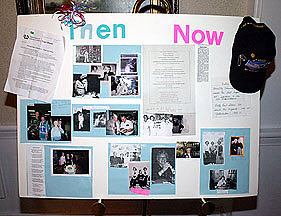 "Quiet Heroes " nurses and corpsmen to view.
Speaking of displays...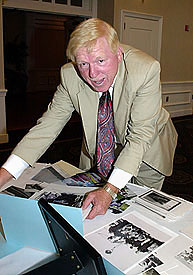 Pearce Grove*, who served on the hospital ship USS Consolation (1950-52), setup a tremendous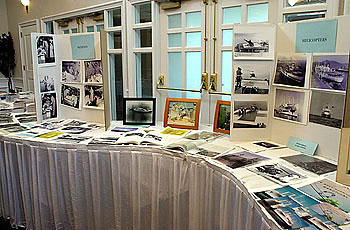 display of photographs for all to view. Here now are a few highlights of this interesting display...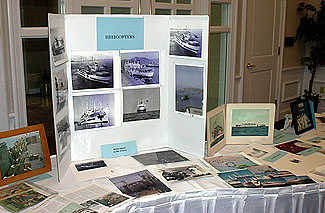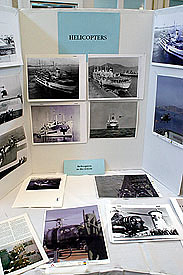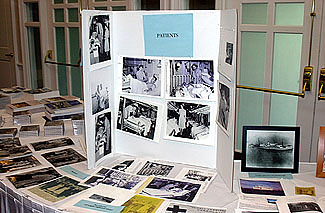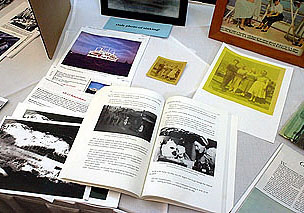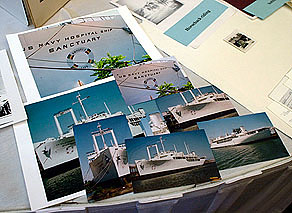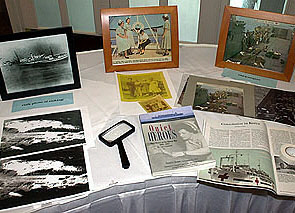 Click here or use the arrows below to view more...



*Pearce Grove served aboard the USS Consolation as a machinist mate 2nd class and was later commissioned as an officer.
(c)2003 Chip Feise Location Photography Additional photography (c)2003 David Litvin All Rights Reserved

Visitors that salute your service during the Korean War !