"Edgewood to the Edge of the world"

08/2009: Internationally acclaimed spray paint artists Chor Boogie* and Pose2* joined Philadelphia artist Joshua Mays* and Washington DC artists Quest Skinner* and Decoy* to create Washington DC's largest public art mural. The mural project which is longer than a football field is entitled Edgewood to the Edge of the World*. Created during the month of August it incorporated employment for students in the Mayor's Summer Youth Program*. The mural was commissioned by the DC Commission on Arts & Humanities*, working with arts group Albus Cavus* and painted on the back retaining wall at the Rhode Island Avenue Shopping Center*.
The shopping center is located at 680 Rhode Island Ave, NE Washington DC. You can take the Metro Red Line to the Rhode Island Avenue station and walk about 1 block to the shopping center which is to the right of the pedestrian bridge over Rhode Island Ave. It is worth the trip! Below are the artists that created this exciting mural. CFLP has created a linear panorama of the finished mural which can be seen here.
Chor Boogie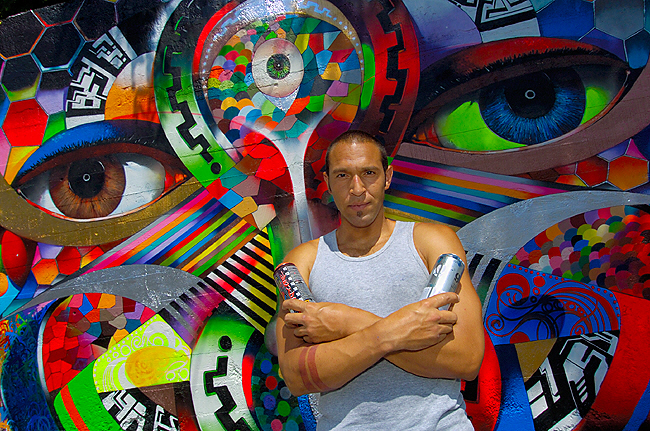 Pose 2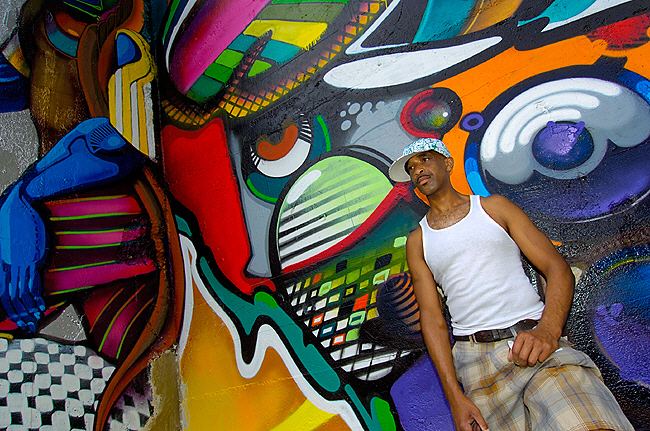 Joshua Mays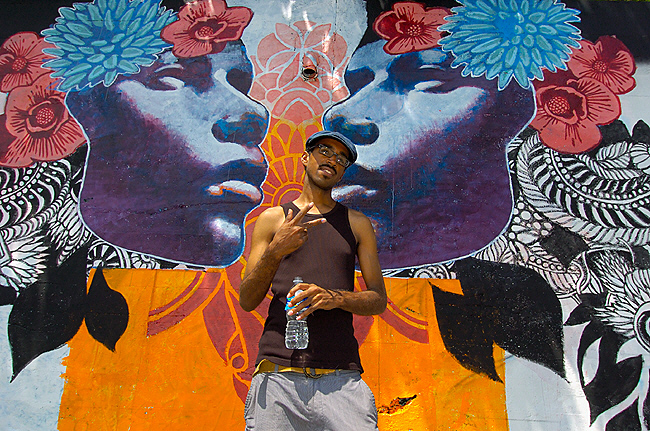 Decoy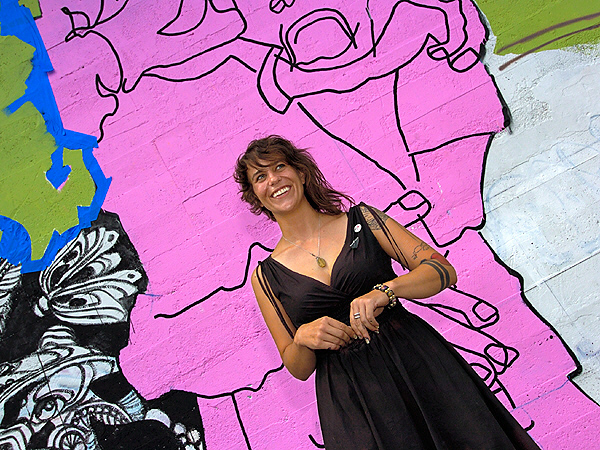 Quest Skinner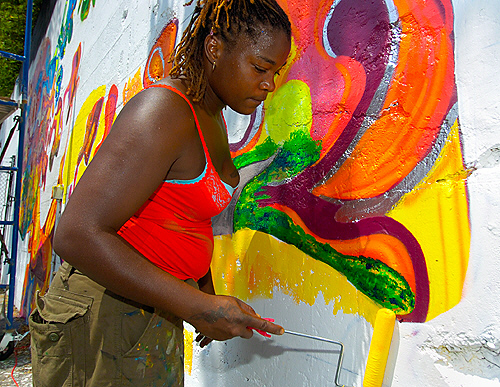 Pictured below is DC Mayor Adrian M. Fenty, sharing a quick laugh with the artists at the mural's dedication ceremony.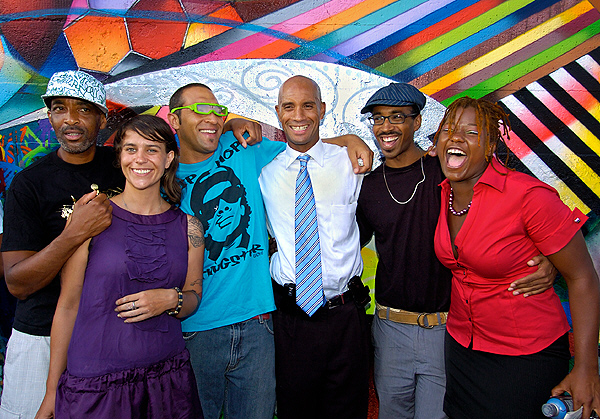 L to R: Pose 2, Decoy, Chor Boogie, Mayor Adrian Fenty, Joshua Mays, & Quest Skinner
(All images above were created with a Nikon D2H digital camera + 12-24mm f4 Nikkor lens + SB800 flash)
---
Website/images/graphics©2009 Chip Feise Location Photography All Rights Reserved